In order to raise new equity funds, Fidelity Bank Plc intends to issue roughly 3.04 billion ordinary shares to chosen investors for 50 kobo a piece.
To raise up to N10 billion in additional equity funds for the bank, Fidelity Bank will conduct a private placement to issue its unissued authorised share capital to properly vetted private investors.
After receiving preliminary approval from the Central Bank of Nigeria (CBN) to purchase a 100% equity investment in Union Bank UK Plc, a spin-off and former subsidiary of Union Bank of Nigeria (UBN) Plc, Fidelity Bank's share price closed at N3.65 per share over the weekend.
By the end of this month, a general meeting of shareholders of Fidelity Bank will take place to discuss and approve the 3.04 billion share private placement.
The resolutions call for shareholders to relinquish their pre-emptive rights to the unissued shares that will be distributed to a limited group of private investors and to ratify that the issued shares to these investors would be treated similarly in all respects with the bank's current ordinary shares.
Five subjoined special resolutions that mandate the issuing of the additional shares in accordance with current legal requirements and regulations governing corporate and capital market operations are likely to be approved by shareholders.
The proposed private placement option was adopted by the bank's board in accordance with paragraphs 9 and 10 of the company's articles of association, Section 124 of the Companies and Allied Matters Act of 2020, and the Companies Regulations of 2021.
Recent amendments to corporate legislation make it illegal to retain existing unissued shares, leaving businesses with the choice of canceling their authorized share capital that is now unissued or issuing such shares.
Outlining the potential share dilution impact of the proposed new offer, directors of Fidelity Bank stated that the new private placement shall not be greater than 30% of the company's existing issued shares and paid up capital.
Two weeks prior, Fidelity Bank had disclosed that it had entered into a legally binding agreement to purchase all of the stock of Union Bank UK Plc, turning the London-based retail and wholesale banking into a fully-owned subsidiary of Fidelity Bank. However, the Prudential Regulatory Authority of the UK must still approve the deal (PRA).
According to Mrs. Nneka Onyeali-Ikpe, managing director of Fidelity Bank Plc, the acquisition was in line with the bank's strategy plan to broaden its service touchpoints beyond the Nigerian market and offer straight-through services that meet and surpass the expectations of its expanding clientele.
She also added: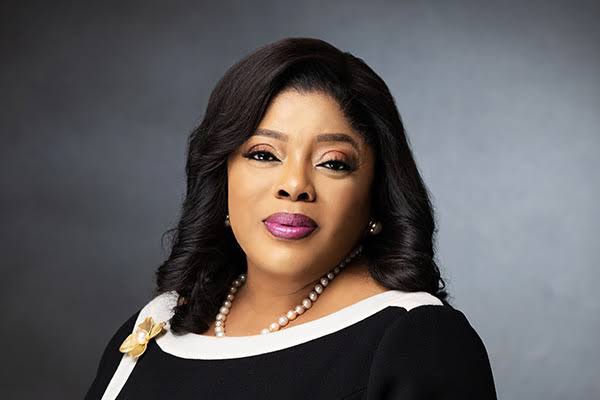 The diverse service bouquet and business model of Union Bank UK offered a compelling strategy and we hope to build on the capacity to create a scalable and more sustaining service franchise that will support the wider ecosystem of our trade businesses and diaspora banking services